Talk Back On LinkedIn: Are You Seeing More Cloud Security Work?
Submitted by Rick Saia on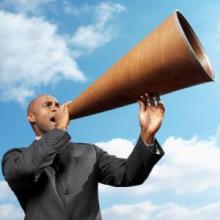 Are businesses calling on you to take some of their cloud security worries off their backs? How well do baby boomers and millennials work together in your firm? Click into those two discussions and others on the IT Best Of Breed LinkedIn page.
(If you're not a member of the IT Best of Breed LinkedIn group, please click here and sign up today!)
Cloud Security Heroes
A highlight in a report released this week by Intel Security is the gap in cybersecurity skills that may be turning some businesses in the direction of managed security service providers. If you have those skills, is this happening? Are you making a difference for customers?
Generations Together: Boomers and Millennials Side by Side
Baby boomers and millennials have something to teach each other in the workplace. Do they work side by side in your business? Is there an effective transfer of knowledge between them?
Dealing with Shadow IT
It's a topic that never seems to go away. We posted it on the LinkedIn page a few months back, but we're bringing it back because of a finding in a survey that we highlighted in a story this week. The story addressed how Shadow IT complicates cloud security strategies in business. How do you deal with conflicts between IT and Shadow IT with a customer or prospective customer?