Presidio CEO Cagnazzi: Legacy Vendors Are Falling Down On Cloud-Era Sales Channel Models
Submitted by Steven Burke on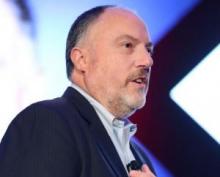 Presidio CEO Bob Cagnazzi told several hundred Best of Breed Conference attendees that legacy manufacturers are failing to deliver cloud-era sales programs and instead, in some cases, are taking the "opposite approach" - competing with partners.
When asked by by The Channel Company CEO Robert Faletra if vendors are adjusting channel programs for the cloud era, Cagnazzi (pictured), a driving force behind the $3 billion systems integrator's rise to one of the most respected global channel powers, said he does not believe vendors have created "great channel models" that adapt to the cloud.
"I don't believe so," he said. "I do believe they are taking by and large the opposite approach. They are actually trying to become a little bit more competitive to us."
One example: the move by some OEM vendors to want all the services that partners sell on the vendor's paper. That's a huge revenue and margin hit to partners, said Cagnazzi.
"That is what differentiates my company from other companies – the services that we provide," said Cagnazzi. "We are all selling the same product. Some OEMs are saying, 'We want you to bundle your services inside our paper, and it is going to go out on our paper to the client.' That doesn't do us a whole heckuva lot of good in helping us create our differentiation in the marketplace."
Those kinds of policies inhibit the channel's ability to invest in cloud-era technology services, said Cagnazzi. "That doesn't put us in an environment where that is an OEM that we probably want to partner with long term," he said.
"OEMs need to understand that all of us are a really valuable channel into the client," said Cagnazzi. "Around this transformation, they need to be relevant by adapting to the ability to have partners take the leadership position in that client base and create the solution including their products. I don't know if OEMs are comfortable or ready to do that."
Cagnazzi said vendors need to "think about how they are going to make themselves -- make their products and programs -- more attractive to folks like us so [that] we do want to include them in a solution that we are creating. It has got to be profitable."