Preparation Is Key When Planning Data Center Moves
Submitted by Ramin Edmond on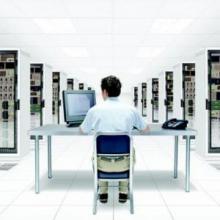 With all technology, it is important to stay up to date, because when you don't, it shows.
This is especially true with data centers. The issue here is that many businesses are using older data centers that are considered obsolete by today's standards.
According to a Forsythe whitepaper, a data center that is more than seven years old is considered out of date, while the average data center is 18 years old, meaning a majority of businesses need to migrate to a smaller, denser data center that will allow a business to be more agile and cut operating expenses to a fraction of the cost.
Moving to a denser data center allows for better processing performance, up to seven times greater cabinet utilization, big saving in operating costs, less data center floor space, and more. But the biggest key is that when you expand your data center vertically, you get value out of the infrastructure you've already paid for by maximizing its computing capacity and minimizing floor space. Having a higher density data base requires less cost than a low-density model. As the Forsythe white paper states, every watt removed on the IT side will save 2.84 watts on power and cooling.
The benefit of cost savings overtime are apparent, but it is important to carefully plan your attack prior to the big migration. Failing to prepare is preparing for failure. 
By planning ahead with the move, you avoid downtime and risks that could present themselves during the execution.
Among the most important things to consider before pulling the trigger on data center migration is having the right expertise, staffing levels, lacking monitoring and management tools and being too focused on, or distracted by, other business priorities.
According to research firm Gartner,  unplanned downtime or significant delays occur during 70 percent of data migrations due to improper planning.
For more information, check out Forsythe Data Centers: The Essential Guide To The Data Center Facility Of The Future.