POLL: Lessons From The WannaCry Attack
Submitted by Rick Saia on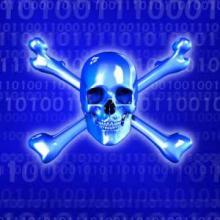 The WannaCry ransomware attack, which impacted more than 230,000 organizations in over 150 countries within the last week, has raised the level of alarm on the issue of ransomware.
The cyberattack represented a new type of threat by combining a computer worm with ransomware, cybersecurity researchers told CRN.
"WannaCry is different from anything we've ever seen before in that it's a union of the old and new," said Haiyan Song, senior vice president of security markets at Splunk, in an email to CRN.
The attack also elicited advice from cybersecurity experts on how to protect technology infrastructures from such an attack.
In the last ITBestOfBreed site poll, we asked solution providers what the biggest security threat to their customers is. Ransomware came out as the top answer.
In this new poll, we're asking what you think an organization's top priority should be in combating attacks like WannaCry. Please take a minute to answer the question below.
Job #1 In Fighting Ransomware
What do you believe should be an organization's top priority in combating attacks like WannaCry?