POLL: The Cloud Future
Submitted by Rick Saia on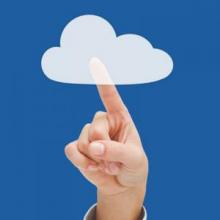 In its recent survey on where the cloud is heading, cloud service provider Peak 10 found that, contrary to its earlier belief that hybrid cloud was just a step on a road to full-cloud infrastructures, many IT decision makers are embracing a hybrid approach as "the best of both worlds."
However, cloud-based infrastructure will overtake on-premise environments over the next five years, Peak 10 found. It said in its report that as on-prem falls from 47 percent to 32 percent, cloud-based infrastructure will grow from 23 to 38 percent.
The report also looked at where current IT workloads reside (cloud, on-premise or co-located) and that may shift over the next two to four years.
What are you seeing among your customers? Which is the most likely workload to shift to the cloud? Please take our one-question poll below.
(NOTE: In our last poll, we asked what the top priority should be in combating ransomware. The top answer was educating users, which was selected by 73 percent of respondents. That was followed by patches, at 18 percent, and data backup, at 9 percent.)
What Goes To The Cloud?
Which of the following is the most popular workload businesses will move to the cloud within the next two to four years?