Notable Nuggets: News You Can Use To Launch Conversations – And Maybe Sales
Submitted by Rick Saia on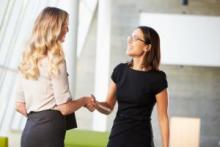 Looking for more insight into what clients may be thinking or doing? Here are four items from last week that could lead you to more sales opportunities.
GROWING OPPORTUNITIES FOR HEALTHCARE ON DEMAND
Solution providers that serve the healthcare industry, take note: More U.S. consumers want virtual healthcare services, which is putting pressure on providers and payers to expand how on-demand health services are delivered, according to a survey from solution provider giant Accenture. The survey, of about 1,500 consumers, found that overwhelming majorities would use virtual services such as checking blood pressure, pulse and glucose levels, and to be examined for non-urgent health issues such as a rash or sore throat. But only about one in five – 21 percent – said they have received such services virtually.
MIDMARKET COMPANIES TAKE AIM AT CLOUD, ANALYTICS, CRM
Technology again tops the list of investment priorities for mid-market companies over the next year, according to a report by Deloitte – No. 16 on CRN's Solution Provider 500. More specifically, business leaders are looking at cloud (42 percent), data analytics (40 percent) and customer relationship management (34 percent). What do they see as the greatest potential from such investments? Improved business processes, employee productivity and customer engagement, Deloitte said. And if you offer staff augmentation as service, you may just get a phone call or email: 72 percent of survey respondents said they're having trouble finding new employees with the right skills and education.
IoT IN THE WAREHOUSE: GROWING 3X BY 2025?
The global market for the Internet of Things in warehouse management is expected to reach just over $19 billion by 2025, more than three times what it was in 2016, according to a new report by Grand View Research. It cited increased adoption of Goods-to Person (GTP) technology in warehouses as the catalyst to the growth, with lower transportation costs a major payoff for businesses in the sector. Grand View says increased use of fleet management services by transport operators is anticipated to propel demand for long-distance transmission of data, or telematics. Adoption is expected to aid companies in reducing fuel expenses and the number of empty runs, Grand View added.
DELOITTE'S 7 TECH TRENDS FOR 2017
Use this as education or validation, but here's Deloitte's take on top IT trends over the next 18 to 24 months for what it calls the "kinetic" enterprise, citing the state of constant change. Three of the key trends it cites? Dark analytics; everything-as-a-service, which requires open and agile systems; and artificial intelligence and machine learning. Click here for access to the different ways Deloitte sliced and diced its research.