Notable Nuggets: News You Can Use To Launch Conversations – And Maybe Sales
Submitted by Rick Saia on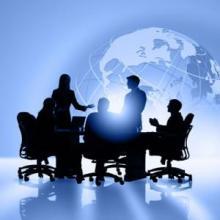 Looking for more insight on what clients may be thinking or doing? Here are five new items from last week that could lead you to more sales opportunities.
GOT A CLOUD SECURITY SOLUTION? THAT MIGHT BE A GOOD CONVERSATION STARTER.
If you want to drum up more business, cloud security may be a good place to begin, according to CompuCom. The solution provider giant said 47 percent of the IT professionals it surveyed believe cloud security is the most important technology this year for their businesses. That's more than double the second-best answer: the internet of things (IoT), which was the top choice for 19 percent. After that, data analytics placed third at 17 percent, followed by third-party software support, at 11 percent.
WIN FRIENDS – AND MAYBE REVENUE – WITH UNIFIED COMMUNICATIONS.
Businesses need to gain better control what they spend on unified communications, suggests a survey by UC vendor Unify Square and Osterman Research. The survey found that businesses aren't adequately supporting IT in addressing challenges with UC endpoint device management, with more than 77 percent not using software or services to help automate management and provisioning of UC-enabled devices. A business with 10,000 seats can wind up wasting $100,000 in avoidable costs, Unify Square said in a statement.
THE U.S. CITIES THAT SUFFER MOST FROM MALWARE
In which U.S. cities are technology devices more likely to be stricken with malware? Start with Houston, Chicago and Phoenix, in that order, according to endpoint security vendor Webroot, based in Bloomfield, Colo. Houston had 60,801 infected devices last year, according to Webroot; Chicago had 49,147 and Phoenix 42,983. The research covered PCs, laptops, tablets and smartphones. Each device contained, on average between six and 24 pieces of malware. Other cities in the top 10: Denver, San Antonio, Dallas, Los Angeles, Las Vegas, Minneapolis and Charlotte.
SETTING THE RECORD STRAIGHT ON DEVOPS.
DevOps may be widely recognized among IT professionals, but it apparently means different things to different IT professionals. B2B ratings and reviews provider Clutch said DevOps lacks a widely agreed-upon definition. It asked nearly 250 tech professionals which of four definitions resonates best with them. The winning definition belongs to Wikipedia, but with just 35 percent of the survey base. The other definitions that were offered came from Rackspace, Amazon Web Services and Hewlett Packard Enterprise. (Click here for Wikipedia's definition.)
THE TECHNOLOGY WORLD OF TOMORROW, ACCORDING TO ACCENTURE.
What will drive the biggest technology disruptions in business a few years from now? Artificial intelligence, human-centered design, on-demand labor platforms and digital ecosystems that encompass business partners and expand an organization's technology platform, according to Accenture. In a report issued last week, the solution provider giant – No. 2 on CRN's Solution Provider 500 – said called for business and technology leaders to "actively design and direct technology to augment and amplify human capabilities."