News You Can Use: What's New With Your Customers?
Submitted by Rick Saia on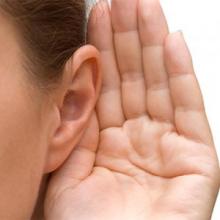 Do you have clients in financial services dealing with risk management challenges? How about those in procurement functions who want better insight into their data? Here's a look at recent data that can help those two markets – and others.
FINANCIAL SERVICES: MORE TECHNOLOGY TO ROOT OUT BAD CUSTOMERS
Just like businesses in other industries, financial services firms want more customers. But if you have customers in the industry, you know how prone it is to government regulation, especially since it puts the onus on financial services firms to blow the whistle on customers doing something illegal. That's why 63 percent said their top priority over the next 12 to 18 months is to shell out more for automation through the adoption of new technologies, according to research from NICE Actimize, a provider of financial crime, risk and compliance solutions for financial institutions, as well as government regulators. In addition, 49 percent indicated that their budgets would increase over the previous year while only 8 percent indicated that they were anticipating budget cuts or decreases. "While looking to incorporate more automation and technology, respondents are grappling with the expense of additional overhead to address regulatory requirements," NICE Actimize President Joe Friscia said in a statement.
HEALTH CARE: MORE INVESTMENT IN AUGMENTED, VIRTUAL REALITY
Technology is transforming the health-care industry, especially on the clinical side. And that's driving an anticipated rise in augmented and virtual reality tools, according to Grand View Research. Grand View predicts that the global AR/VR market for health care will reach $5.1 billion by 2025, driven chiefly by applications in surgical simulations, diagnostic imaging, rehabilitation, health management, and patient care management. That forecast is nearly 10 times the value of the market last year: $568.7 million. In an industry feeling the twin pressures of delivering better care and controlling costs, Grand View also sees value in AR/VR in training tomorrow's doctors, especially with live streaming of surgeries. Most of the investment in 2016 came from hardware due to the rise in adoption of wearable devices, Grand View said in a statement, and most investment took place in North America.
HUMAN RESOURCES: WHAT'S THE KEY TO GETTING NOTICED BY THE C-SUITE?
If your line card includes solutions for the human resources function, here's some news that can help you convince HR executives to buy. More than two-thirds of HR leaders at small and midsize companies say they have grown beyond serving a traditional administrative function to taking on a more strategic role in their companies, according to a new survey by HR technology provider Paychex. In its survey of more than 300 HR decision-makers from organizations with 50 to 500 employees, 60 percent of respondents considered their HR technology to be very effective for payroll, retirement and benefits administration, and time and attendance tracking, indicating they feel that technology is allowing them to maximize their effectiveness when it comes to the administration of critical business functions. Meanwhile, Paychex found that 75 percent of respondents feel HR technology has enabled them to secure a seat at the leadership table.
PROCUREMENT: THE NEED FOR BETTER DATA
Even though procurement professionals have access to more information and analytics, poor data quality is crippling procurement performance, according to research by BravoSolution, a procurement solution provider, and the Supply Chain Resource Cooperative at North Carolina State University. This study is first in a series of research projects designed to uncover the current and future state of data governance within the procurement function and the role good governance plays in advanced analytics. The survey of 70 procurement leaders found that for almost two-thirds of organizations, bad data quality is the primary cause for less-than-optimum procurement decisions. The research also showed that although poor data is a significant industry issue, only 20 percent of organizations are implementing improvement programs. When procurement leaders were asked to rank data quality priorities, 58 percent of respondents said accuracy was the biggest concern, followed by valid data (18 percent), complete data (11 percent), unique data (11 percent) and timely data (11 percent), the survey found. "The industry can't afford to ignore data governance," said Andrea Brody, chief marketing officer at Bravo. "The insight offered by clean, quality data directly correlates to more business opportunities. Organizations that fail to prioritize data governance and digitization on the procurement agenda will continue to leave value on the table."