News You Can Use: More Businesses Discover OpenStack
Submitted by Rick Saia on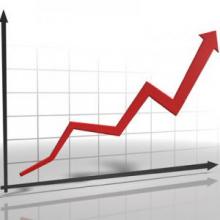 Why is OpenStack gaining influence in business? What can you offer to lower the anxiety level of chief information security officers? Also, check out what's new in the healthcare market that could impact your business.
OPENSTACK RISING AS BUSINESSES LOOK TO AVOID VENDOR LOCK-IN
OpenStack deployments grew by 44 percent over the last year, as the open infrastructure platform also saw increased scale and a more diverse user base, according to the OpenStack Foundation. Why OpenStack? Survey respondents cited its competitive advantages, including accelerating an organization's ability to innovate and avoiding vendor-lock in. The foundation's ninth annual user survey, released this week, found that 61 percent of users and 74 percent of deployments are outside the U.S. And OpenStack's use is spread throughout business: 32 percent of businesses using OpenStack have at least 10,000 employees, while 25 percent have fewer than 100.
CHIEF SECURITY OFFICERS: IT'S HARD TO KEEP UP
Most chief information security officers say some detected data breaches have gone unaddressed and that it's difficult to prioritize threats based on how critical they are to the business. Those findings, which come from a global survey conducted by ServiceNow, highlights the need for a new approach to respond to a rising number and growing cost of data security threats, ServiceNow said in a statement. For instance, more than 25 percent of the 300 CISOs surveyed say manual processes and a lack of resources are barriers to their organizations' ability to detect and respond to security breaches. Sean Convery, general manager of the Security Business Unit at ServiceNow, said automating and orchestrating security response is the "missing link" for CISOs. The survey found that only 11 percent of CISOs automate a higher percentage of security activities, including more advanced tasks such as trend reporting.
MORE WORK AHEAD IN HEALTHCARE?
Got hospitals and healthcare systems among your clientele? Been busy lately with them? Take a breath and know that you're probably not alone in working with an industry in transformation. The number of mergers and acquisitions among U.S. hospital and health systems continued to grow in the first quarter of 2017, highlighted by three announced deals involving billion-dollar organizations, according to Kaufman, Hall & Associates, a business consultancy and provider of financial software. And, more transactions among larger and similar-sized organizations will likely be seen in the coming months, according to Anu Singh, managing director at Kaufman Hall. The increase follows another year of continued growth, with transactions climbing from 66 announced deals in 2010 to 102 in 2016. The overall trend illustrates that healthcare organizations across the country continue to seek new efficiencies and capabilities, Kaufman Hall said in a statement.
MINNEAPOLIS STEPS UP TO NARROW THE TECH SKILLS GAP
You're likely well aware of the difficulties some companies – even in the channel – are experiencing in filling open roles; in some cases because there aren't enough people who have the chops to do the work. This summer, people in and around Minneapolis will be able to take part in a training program that certifies IT workers and helps place them in their first paid tech roles. The program, IT-Ready, part of Creating IT Futures, a division of CompTIA, will run an eight-week class, hosted and funded by Minneapolis Urban League's Urban Tech Jobs Program, with additional funds from the City of Minneapolis Employment and Training and The Minneapolis Foundation. After completing training, the students take the CompTIA A+ certification exam which covers desktop and help-desk technical support duties and skills.