News You Can Use: The 'Intelligent' Path To Handling More Work
Submitted by Rick Saia on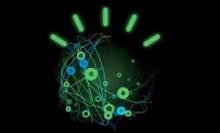 As the work piles up, businesses will turn to technology to ease the burden, according to ServiceNow. And what does the growing Internet of Things mean for embedded security? Read on.
MORE INTELLIGENT AUTOMATION TO HANDLE MORE WORK
Rising work volumes will translate into more demand for advanced automation in the workplace by next year, according to a report from workflow solutions vendor ServiceNow. The report, released this week, found that most organizations have introduced advanced automation in their workplace, and nearly half of executives surveyed said that they'll require it more broadly by 2018 to cope with rising work volumes. The survey indicated that adding machines to everyday work drives revenue growth, creates new job opportunities and connects employees back to the work they want to do. And, for 78 percent of respondents, the Internet of Things (IoT) and mobile devices contribute to the overload, ServiceNow said.
EMBEDDED SECURITY DEMAND RISES WITH IoT GROWTH
As you wade deeper into the Internet of Things, be sure to keep security of those IoT devices in mind. As more devices become connected through IoT networks, demand is growing for embedded security in that growing technology, according to market intelligence and consulting firm Future Market Insights (FMI). The market for embedded security for IoT is expected to grow nearly fivefold from 2016 to 2027, from $2.5 billion to $11.2 billion, FMI said. In addition, a rising intensity of cyberattacks on IoT devices and networks, coupled with the introduction of revised industry guidelines to implement embedded hardware solutions, are also seen as key factors driving the sales of embedded systems for IoT.
PRESERVE, PROTECT, DEFEND, AND – ANALYZE
Securing the technology infrastructure is challenging enough for many businesses, but the changing security threat landscape – along with the volume of alerts and increased regulatory changes - is making it more difficult for most organizations to analyze all the security-related data they collect, according to research from Enterprise Strategy Group (ESG) that was conducted for security automation and orchestration vendor DFLabs. "Despite businesses making it a priority, there is great confusion on how to make sense of and integrate security analytics and operations," ESG analyst Jon Oltsik said in a statement. "Most organizations are dealing with 10 to 25 [security] technologies … They are challenged with the total cost of operations and spending too much time on emergency issues."
DELOITTE:  BE MORE DIVERSE AND INCLUSIVE, AND DRIVE BETTER BUSINESS PERFORMANCE
Businesses that are more diverse and inclusive are more likely to report superior business outcomes, according to Deloitte. The business consulting firm – No. 16 on CRN's Solution Provider 500 – released research this week that said, among other things, that inclusive leaders – those who demonstrate such behaviors as courage, curiosity and cultural intelligence – tend to enable cultures that encourage inclusiveness. Deloitte also urges businesses to reinforce an inclusive culture by integrating both demographic diversity and diversity of thought into all talent management practices. "It is especially important to do this at moments that affect the talent pipeline, such as decisions that impact talent acquisition, promotions, succession management and leadership development," Deloitte said in a statement.