Last Week's News, By The Numbers
Submitted by CRN Staff on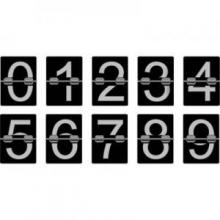 What was the impact of last week's Microsoft Azure outage in the eastern U.S.? What could HP Inc. net by selling its campus in Boise, Idaho? How many channel partners does Dell Boomi's new acquisition, ManyWho, have? Read all about it here.
260 – Number of channel partners for cloud development platform company ManyWho, which Dell Boomi acquired with the goal of pushing the startup's offerings through its channel as it accelerates its ability to provide workflow automation as part of a unified integration platform. The acquisition, whose price was not disclosed, hastens Dell Boomi's ability to deliver workflow automation – including the ability to connect and manage data and ensure data quality and efficient business and IT processes – together with its Software-as-a-Service capabilities.
$110 million – What HP Inc. could net for its campus in Boise, Idaho. The Idaho Department of Administration has signed a letter of intent to enter into talks to acquire the site for that price. As part of the deal, HP would lease back over half the office space in the 200-acre complex with eight buildings for an initial seven-year term. A top executive for one of HP Inc.'s top partners, who did not want to be identified, applauded HP for moving to take the real estate off its books and use the cash to invest in its core business.
5.5 percent – Ownership stake in solution provider giant Ciber that's held by technology management solution provider Ameri100, which announced Monday that it had offered to buy Ciber for $0.75 per share, a substantial premium over Ciber's March 10 closing stock price of $0.28. Ciber announced Tuesday that it was carefully reviewing and considering Ameri100's offering to determine if it was in the best interest of the company and its stockholders. Later in the week, Ciber CFO Christian Metzger said in a filing with the federal government that the solution provider's future is uncertain if it can't repay Wells Fargo $28.2 million by the end of the month. 
500 – Number of minutes storage availability was impacted by an outage affecting Microsoft's Azure public cloud, the company announced. Microsoft said its engineering team identified a "storage cluster that lost power and became unavailable" as the preliminary cause of the storage issues that affected the eastern U.S. from late afternoon Wednesday to early morning Thursday. The impacted services included Virtual Machines Azure Media Services, Application Insights, Azure Logic Apps, Azure Data Factory, Azure Site Recovery, Azure Cache, Azure Search, Azure Service Bus, Azure Event Hubs, Azure SQL Database, API Management and Azure Stream Analytics, according to a statement from Microsoft.
2,200 + - Number of MSP customers for software-as-a-service startup IT Glue, following a year in which it said it experienced "hypergrowth," expanding its MSP customer base from 700. The company, based in Vancouver, is expanding outside that base, turning them into channel partners by introducing a "sell-through product," said David Goldie, vice president of sales for IT Glue. The company, which began as an MSP in 2013, provides a SaaS platform that helps businesses manage their internal processes and documentation with such features as device tracking and password management.