Blog Roundup: On Guard Against Security Breaches
Submitted by Rick Saia on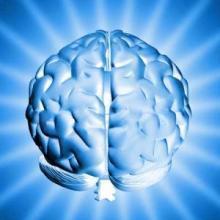 What's on the minds of solution providers? ITBestOfBreed scours their blogs in search of perspectives that can help broaden your knowledge of current information technology issues.
Here are four recent posts focusing on information security planning, as well as cloud strategies. 
OPTIV: The importance of planning ahead
In crisis management, as in information security, failing to plan ahead is like planning to fail, Dawn-Marie Hutchinson writes.
CSC: A cloud roadmap for business success
Ted Francisco outlines the three chief reasons companies are moving to the cloud: better operating efficiency, enabling more confident growth and to move toward a digital model.
WORLD WIDE TECHNOLOGY: Information security is a team sport
Chris Konrad says the responsibility of overseeing information security lies not just in the C-suite or the internal marketing organization. It's everyone's responsibility.
SWC TECHNOLOGY PARTNERS: Benefits of the hybrid cloud
Anthony Caragol outlines a few reasons the hybrid approach can work for businesses, such as smoothing out cloud migrations and flexible costs.