HPE Cloud Guru: We Can Beat AWS on Price, Services for Larger Workloads
Submitted by Michael Novinson on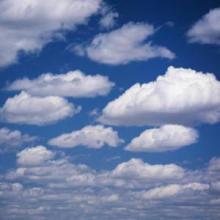 Hewlett Packard Enterprise's private cloud offering is cheaper and creates more than Amazon Web Services for workloads of 200 or more virtual machines, according to an HPE leader.
The Palo Alto, Calif.-based vendor said the 36-month total cost of ownership for 256 virtual machines is 42 percent less with HPE than with AWS after factoring in commonly used extras and services, according to Geoffrey Tudor, HPE's chief cloud strategist for the Americas. 
"The sticker price [of public cloud] is low, but if you want to add all of your options to it, you get nickeled and dimed," Tudor during a breakout session at the Best of Breed Conference, hosted by IT Best of Breed's parent, The Channel Company. "Why don't we dispel the myth that public cloud is always cheaper?"
In addition to being less expensive, HPE's private cloud includes a lot of security, compliance and monitoring features that aren't part of AWS's base offering, Tudor said Monday at the Loews Atlanta Hotel. AWS didn't immediately respond to a request for comment.
"It's adding additional value, which is really where the cloud system discussion diverges," Tudor said. "[HPE] really can kill public cloud in terms of what's included and what's provided in this package." 
Tudor broke down how much it would cost to operate 256 virtual machines with one virtual CPU, 2 gigabytes of RAM and 60 gigabytes of SAN volume on Amazon's Elastic Computing Cloud (EC2) and HPE's Hyper-Converged 250. For customers looking for roughly 10 virtual machines, Tudor acknowledged that AWS or Azure will be much cheaper than building a system in-house.
The base cost for the AWS offering is 2.2 cents per compute hour per virtual machine after factoring in the discount for a three-year commitment, Tudor said. But after adding in all of the ancillary costs commonly associated with AWS public cloud – such as having to pay for outbound bandwidth – Tudor said the actual cost is rising to 5.3 cents.
"Whenever you're spending upwards of $10,000 or $20,000 per month with Amazon Web Services, it's really a great signal to go and look at workload repatriation, which is going in and moving workloads back out of the public cloud," Tudor said. 
Although HPE's cloud system, converged infrastructure and installation and startup services retail for $169,000, Tudor said the total cost of ownership for the HPE offering – which includes enterprise infrastructure, sys admin, and ongoing power and facilities expenses – is just 3.1 cents per compute hour per virtual machine. 
"I'll be the first one to say that when I came into the company [in March 2011], we were behind," Tudor said. "But we've invested significantly, we've made strategic acquisitions along the way, and we're committed [to private cloud] on top of our hyper-converged platform."