Eight New Year's Resolutions From Solution Providers
Submitted by Rick Saia on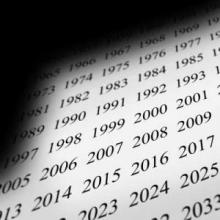 Got a few business goals and resolutions for 2017? Here are a few from solution providers around the country who are focusing on growth and getting the best out of their people.
Stay strong in your core competency.
That's the primary goal, according to Kevin Goodman, managing director and partner at BlueBridge Networks, a Cleveland-based solution provider.
Be very conscious and challenge the status quo to remain innovative.
That means to bring to the channel the "many and varied solutions" that are changing the technology landscape, says Goodman. And that can also help you grow your managed services offerings.
Look for the right vendor partners.
Try to align with vendors that really work with the channel and also help in "trying to grow their partnerships" says James L. Phipps Jr., president of BeCloud, a solution provider based in Jackson, Miss.
Help employees take calculated risks.
"Remember that it's OK to fall," says Eric Martorano, senior vice president of worldwide sales at Intermedia - No. 188 on CRN's Solution Provider 500 list – based in Mountain View, Calif. "It's about how you get back up that matters.
"As a leader, you need to be able to provide your employees with a safe place to fail because without failure we never learn from mistakes," Martorano said in an email to ITBestOfBreed.
Never stop learning – even from other companies.
"You can learn from anybody," Martorano says. By engaging "deeply" with peers across the channel, you can "continuously learn and share ideas, while working together to leverage customer insights to move the business forward as a team."
Do more with the Internet of Things.
The rising IoT market is expected to continue to rise. Philip Walker, CEO at Network Solutions Provider, based in Manhattan Beach, Calif., cited this recently as he was working with a few vendors to create a management solution as a service model for IoT.
Continue to focus on net new logos.
"Don't assume that your largest customers are going to continue to be your largest customers. Don't take anything for granted," says Steve Johnson, president of Corus360, in Norcross, Ga. "2016 is over; it's a continuum into 2017. We don't get spring training like they do in Major League Baseball.
"You don't get to rest, and you've got to continue the journey to be the best brand that you can possibly be."
Finally, be thankful for the blessings of 2016.
"But don't take them for granted as we [transition into] a new year," Johnson adds.