Economist: Washington Must Do More To Rev Up Economy
Submitted by Rick Saia on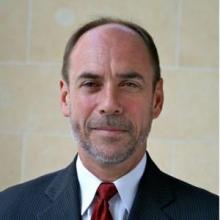 The economy may be at full employment today, but the road to stronger growth is dotted with a few warning signs, an economist told solution providers Monday at the opening session of this year's Best of Breed Conference.
Douglas Holtz-Eakin (pictured), a one-time chief economist for the President's Council of Economic Advisers and a former head of the Congressional Budget Office, said the main challenge facing the U.S. economy is the "projected slow rate of economic growth."
Long-term, the economy is projected to grow at only about half the rate it did in the years after World War II, Holtz-Eakin said, when the U.S. emerged as the world's largest economic power.
What's needed, he told solution providers, is to ease the regulatory burden on business and lower corporate taxes. It's the tax policy – the top corporate tax rate is 39 percent – that helps fuel corporate inversions, in which U.S.-based corporations establish their headquarters elsewhere to minimize what it pays in taxes.
Holtz-Eakin's message resonated with Amit Waisserberg, owner of TechCM, a solution provider based in Hollywood, Fla. "I agree with him," he said. If you increase taxes, "how are you going to grow an economy?"
Another solution provider executive, J. Wayne Abbott, owner of Cpak Technology Solutions, of LaGrange, Ga., also agreed that businesses need a tax break, tying that, as Holtz-Eakin did, to corporate inversions and "bringing all [that] money back into the U.S."
Holtz-Eakin also cited a "sharp" decline in the rate of startup companies over the last five years, which is troubling because "we've always associated startup firms with the most growth. … They are the embodiment of new ideas and new technologies.
"It worries a lot of people, myself included."
Part of that worry is something that he sees as missing during the economy's slow growth: The typical boom in capital expenditures that one would associate with an economic recovery.
Nonetheless, despite the slower rate of growth, which some economists have pegged at 2 percent a year – 3 percent is considered healthy – "there's a lot of innovation still going on," said Holtz-Eakin, now president of the American Action Forum, a Washington-based think tank.
Yet, he also suggested that productivity is not measured correctly today and should take into account the use of technology and cloud services. With both major-party presidential candidates calling for federal investments in infrastructure, Holtz-Eakin said that those investments include technological components, so that the U.S. is not merely repeating the investments it made in the 1950s, such as the construction of the Interstate Highway System.
Later, in an interview with IT Best Of Breed, he suggested that broadband "should be part of the conversation" around infrastructure, as well as changes in highway tolling because "vehicle miles traveled is a feasible way to charge for stuff," possibly as a substitute for the federal gasoline tax, which he said the government won't raise.
"That could happen. It could be good," he said.