Blog Roundup: Watch Out For These Trends
Submitted by Rick Saia on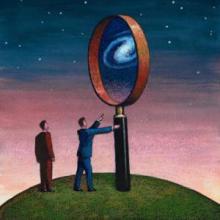 Being in the information technology industry requires a mindset that keeps you ahead of the curve of change – or sitting on it. Here are four recent blog posts from solution providers on what you might expect this year from IT services, artificial intelligence, robotic process automation, and combating cyberthreats.
MARCONET: 4 ways business IT services are changing in 2017
Clay Ostlund spells out the impact on IT service delivery amid the technological changes and advancements impacting business today.
COGNIZANT: How to prepare for a future with AI
This blog post raises the question many have been asking: If machines – enabled by artificial intelligence -  can do everything, then how will humans make a living?
AVANADE: With robotic process automation here, say goodbye to repetitive tasks
Eric Bouguen talks about the drivers behind robotic process automation (RPA), and the importance of identifying user processes, calibrating them, and allowing the implementation of an RPA tool.
ZONES: 4 cybersecurity trends underway in 2017
This post outlines four trends and possible solutions in the cybersecurity arena, especially the use of analytics.