Blog Roundup: Taking Stock Of IT In Stores
Submitted by Rick Saia on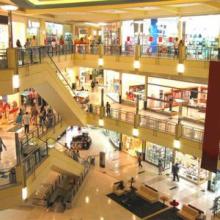 It's not a bad week to be thinking about the retail industry. So, as you prepare and refine your holiday shopping lists, here are three posts that address current issues retail stores and chains are facing.
INSIGHT ENTERPRISES: How cloud-based POS systems can help retail
Cloud-based solutions save money on hardware and software costs, usually requiring very little upfront investment, and they have become a retail industry standard in just a few years, Diana Rose Brandon writes.
CONNECTION: Pulling out all the stops
Jennifer Ramstrom writes that overwhelming percentages of adults are using smartphones to do their online shopping and bring them out to the stores. That's why it's important to follow customers into the mobile world, she says.
CONNECTION: More attention on cybersecurity
Ramstrom outlines four technologies that retailers have embraced amid the escalating number of cyberattacks on business.