Blog Roundup: Staying Up On Mobile
Submitted by Rick Saia on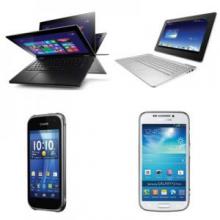 Mobile technology has secured a strong foothold in both the consumer and business markets. And in the latter, it has introduced the need for BYOD policies to ensure the technology's proper use. Here are four recent blog posts from solution providers on current issues surrounding mobile technology that can give you insight into your customers' needs and concerns.
(And, click here to find out which companies made this year's CRN Mobility 100.)
WEI: Securing your data in a mobile world
Greg LaBrie offers four tips for enterprises to ensure that the growing data stores in shared and mobile environments are locked down and impenetrable.
COMPUCOM: A better way to buy business value in enterprise mobile solutions
Mobility consultant Tim McCulley lists three considerations for a business to get the best bang for its budget with mobile solutions. It begins with asking the question: How does it solve a business problem?
WORLD WIDE TECHNOLOGY: 2017 mobility trends
Neil Anderson addresses three emerging trends – 802.11ac, Wi-Fi assurance and vBLE – and another one that's turning the corner.
CDW: The key components of a holistic mobility solution
How do you interconnect mobility components? What's the best way to manage devices and applications? Jarvis Davis addresses those two issues, and a few others.