Blog Roundup: Securing The Cloud
Submitted by Rick Saia on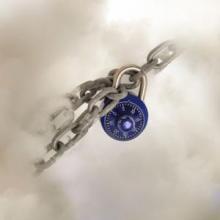 As the cloud spreads across business, so do the questions around how to make sure that it's secure. Here are three blog posts from solution providers that are aimed at businesses' questions on cloud security.
CDW: Why cloud access security brokers make sense
Ziyad Roumaya provides advice for businesses on how to pick the right cloud access security broker (CASB) solution as an answer to a host of questions they may have about cloud security.
FORSYTHE: Know cloud security issues, and consider a CASB
As part of a list of 10 tips to a business to improve its security strategy, this post urges readers to be sure they're clear on what the different cloud service models offer and their accompanying security issues. And like Roumaya, Forsythe makes a case for a CASB.
CSC: Cloud spend outpacing traditional IT, spurring security investments
With cloud infrastructure sales rising, George V. Hulme foresees more security investment, along with those for DevOps, continuous integration and continuous deployment that enterprises put in place for cloud deployments.