Blog Roundup: Ransomware Defenses
Submitted by Rick Saia on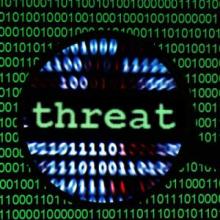 What should your customers do to guard against ransomware? Here are four posts from solution providers that they can use. They may help you as well.
PCM: Ten tips to avoid ransomware threats
With the number of ransomware attacks topping 4,000 so far since the start of 2016, PCM outlined these suggestions to reduce the risks. One tip? Get a handle on where attackers may strike within your infrastructure.
CSTOR: What you can do to stop ransomware
Businesses large and small are under threat from increasingly aggressive computer viruses and brutal malicious ransomware attacks, writes Walt Westfall, who outlines nine best practices to combat ransomware and other viruses.
CWPS: What you need to know about ransomware as a service
Cyberattacks are becoming commodities, which is giving rise to so-called professional cyber criminals who can sell their attacks on the open market. Once the ransomware has been purchased, all a consumer must decide is what his target organization will be. Here's what you need to know and how you can protect your customers.
OPTIV: Recommendations from the trenches
In this post, Nick Hyatt outlines seven courses of action to battle ransomware.