Blog Roundup: Locking Down The Internet Of Things
Submitted by Rick Saia on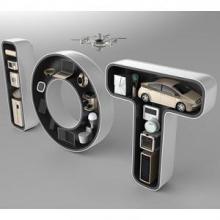 The Internet of Things is growing, and so are the warnings about the need to secure it.
Just last week, a panel of security experts said IoT will be at the center of enterprise security and infrastructure readiness for the next several years, CRN reported.
"It's going to be the story of the next decade. We're probably just in the first inning when it comes to connected devices," said Dave Roshak, CFO for solution provider Optiv, who sat on the panel.
And, according to a survey conducted earlier this year by Strategy Analytics, 70 percent of corporate IT organizations spend less than 20 percent of their time securing the corporate network and data assets, in spite of the rise of IoT. Further, the study found, 56 percent of respondents cited "end user carelessness" as the biggest security threat to their IoT networks, followed by 42 percent who cited malware.
Here's a roundup of four recent blog posts from solution providers that addressed the intersection of IoT and security.
CWPS: What you need to know about IoT malware
For most businesses, the IoT represents both an increase in productivity and a significant security vulnerability, Shirien Elamawy writes. That's why businesses will need to get on top of their IoT security.
COMPUCOM: An IoT security call to action
While he says there's no fully foolproof defense of corporate networks, Will Winn outlines three steps a business should take to minimize its chances of being attacked.
SCALAR: Securing IoT as it reaches new heights
Tracey Ong compares the need for securing information, devices and networks tied to the Internet of Things to a similar trend when enterprise mobility was gaining steam.
CDW: Beware the dangers of scale
The value proposition for the Internet of Things (IoT) is based on scale, but with the catch that scale often comes at the expense of security, Jeff Falcon writes.