Blog Roundup: In The Holiday Spirit
Submitted by Rick Saia on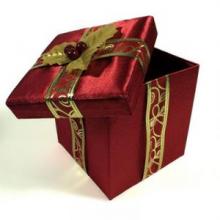 What have solution providers been doing for the holiday season? Here are three posts that offer a glimpse into what's been going on behind the technology scenes.
VERISTOR: Employees unite to cure cancer in children, help the homeless
The solution provider's employees recently supported two charities for the 2016 holiday season: CURE Childhood Cancer and Hope Thru Soap, a mobile vehicle with a portable shower for Atlanta-area homeless.
PERFICIENT: 25 days of kindness – a personal journey
Read about a technical consultant's 25-day effort to "inject some kindness" into the holidays in hopes of inspiring others to do something similar.
SWC TECHNOLOGY PARTNERS: In the holiday spirit at headquarters
In the four years since SWC and Microsoft helped transform the technology infrastructure at a Chicago charter school, 50 students from that school have traveled to SWC's headquarters in Oak Brook, Ill., each year to sing holiday songs as a way of saying thanks.