Blog Roundup: Enterprise Mobility Moves Into 2017
Submitted by Rick Saia on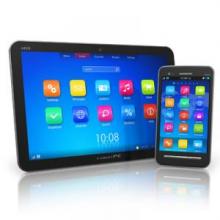 Mobile technology keeps on rolling inside and outside the workplace. How are businesses handling the issues that come along with it? Here are three posts that offer a look into what's going on.
CAPGEMINI: Where enterprise mobility is headed in 2017
This post/infographic lays out five trends for the new year, touching on security, containers, and the potential impact of mobile use cases.
CSC: Behind Gartner findings on enterprise mobile adoption
Chris Nerney pulls back the covers of a recent Gartner study that homes in on mobile adoption in the workplace and how businesses can balance costs and proper usage.
COMPUCOM: Finding the suite spot
Steven Pike highlights the importance of enterprise mobility lifecycle services, and throws out seven questions a business must ask before committing to an enterprise mobility suite.