Blog Roundup: Cloud, Security, And MSP Opps
Submitted by Rick Saia on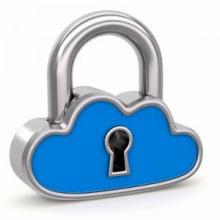 What's on the minds of VARs and solution providers? Each week, ITBestOfBreed takes a trip through their blogs in search of perspectives that can help broaden your knowledge of current information technology issues.
Here are three recent posts.
DLT SOLUTIONS: What Will Happen In Cloud Security In 2016?
A recap of the top five cloud security predictions for next year from a recent webinar presented by Misha Govshteyn, chief strategy officer and co-founder of Alert Logic.
INSIGHT ENTERPRISES: How MSPs Can Capitalize On The Cloud
Despite a consolidation in the Infrastructure as a Service market, there are opportunities for managed service providers in the small business and enterprise markets, Shay Moser writes.
AVANADE: 10 Signs Of Vulnerability In Identity Management
From active accounts for former employees to many users having access to one administrative account, here are the things your clients must watch out for to keep attackers at bay, according to cloud consultant Andrew Hill.