Blog Roundup: A Boost For Hybrid Cloud?
Submitted by Rick Saia on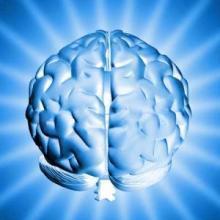 What comes next for the hybrid cloud after last week's VMware-AWS announcement? How can hybrid help the health care industry?  Read about it here, along with a post focusing on critical questions your customers should ask themselves before they plunge into cloud.
CSC: What comes next for hybrid cloud after VMware-AWS announcement?
Stephen J. Vaughan-Nichols says the recent announcement by VMware and Amazon Web Services that they will come together on a hybrid cloud offering now puts the pressure on other vendors to come up with something similar.
ONENECK IT SOLUTIONS: Hybrid cloud and health care
Although it's an industry dealing with consolidation, tighter margins and an explosion of data, health care shouldn't be cautious about looking toward hybrid solutions, Amy Gregory writes.
FORSYTHE TECHNOLOGY GROUP: Critical cloud conversations your customers should have
What does your customer want to accomplish? How does it get there? How does it define "cloud?" These are good starting points for businesses that are intrigued by the cloud but need to think about it more deeply, according to Alan Grantham.