Blog Roundup: 3 Views From VARs
Submitted by Rick Saia on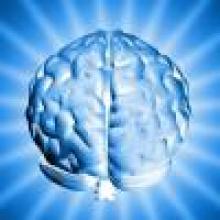 What's on the minds of VARs and solution providers? ITBestOfBreed takes regular trips through their blogs in search of perspectives that can help broaden your knowledge of current information technology issues.
Here are three recent posts.
PC CONNECTION: Upgrading Windows 2003 Servers To 2012
This post by Lane Shelton of PC Connection – No. 20 on CRN's 2015 Solution Provider 500 – cites three things that can put an operation in jeopardy if a business doesn't upgrade soon. They begin with better security.
WORLD WIDE TECHNOLOGY: Expanding the Internet of Things: Big Data for Government and Communities
The Internet of Things spawns big data, and with that comes a lot of opportunity for state and local governments, which face heavy budget constraints, Chris Infanti writes.
VERISTOR: Three Questions Behind Hyperconvergence
Hyperconvergence may well be a hot buzzword when addressing IT infrastructure. But there are key questions customers should ask – and solution providers need to keep in mind – about hyperconvergence. Gary Hutchins of VeriStor, a data center solutions provider, offers three in this post.