Video: New Laptops For The Channel
Submitted by Rick Saia on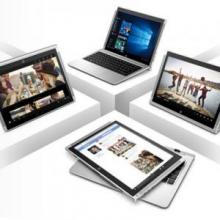 For solution providers that sell hardware, this year's CES 2017 took the cover off many new products that are or will be ready for sale this year.
And the laptops market could be as strong in 2017 as it was last year, according to investor website InvestorPlace Media. In a recent report, it said new-generation processors, improvements in power efficiency and graphics will help the market this year.
Among the new products unveiled at CES are a few laptops from Dell, HP Inc. and Samsung. CRN's senior technical editor, Kyle Alspach, who attended CES, wrote about those laptops. Specifically, he says Samsung's Chromebook is especially popular in the education vertical.
"What all of them add is, sort of, new features and upgraded specs," he says in this video. "The theory [among the vendors] is that there will be a lot of demand from the channel and their customers."