VIDEO: Care.com Exec Calls AI And Machine Learning A 'Game Changer'
Submitted by Morgan Healey on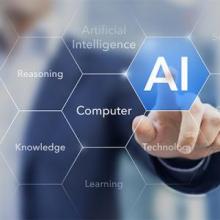 (NOTE: This story was originally posted to CRN.com May 26.)
What kind of potential do artificial intelligence and machine learning have?
The CTO and co-founder of a company that helps people find child care, pet care, senior care and other help says there are tons of opportunities for us to use deep learning, AI, machine learning on the consumer side."
During a panel discussion at the 2017 MassIntelligence Conference in Boston Conference in Boston, Dave Krupinski, of Care.com, said the company has only "scratched the surface" in using machine learning and AI in the enterprise.
He said he expects that the advances in AI and machine learning will help improve the Care.com organization, whether it's through cost reduction, or by way of learning.
"There have proven to be an equal number of opportunities to use that internally," he said. Krupinski also said he sees it helping on the consumer side in many ways, for example, thinking through recommendation engines and figuring out how they need to be balanced in a regulated environment.
The panel featured other top executives, like Rashesh Jethi, head of research and development at Amadeus North America; Ajay Kapoor, VP of digital transformation and strategy at SharkNinja; and Ivan Matviak, EVP at State Street Corporation.
"It's been really interesting the last couple of years, as the toolkits and platforms have really begun to develop and mature, to think about how we're able to choose these tools in order to facilitate our growth and improve our margin by helping us become a more efficient company overall," said Krupinski.
"We're really just scratching the surface here when it comes to using AI and machine learning in the enterprise," he said.