Dell EMC Targets Public Cloud With Combo ITaaS Solution
Submitted by Joseph F. Kovar on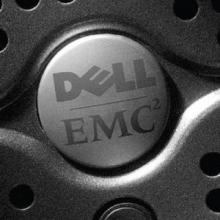 (NOTE: This story was originally posted to CRN.com Feb. 16.)
Channel partners of Dell EMC see promise in its new. combined solution that brings together its VxRail hyper-converged infrastructure appliances with its Enterprise Hybrid Cloud technology. The vendor says the combination provides a turnkey hybrid cloud to small and midsized enterprises.
The solution, called the Dell EMC Enterprise Hybrid Cloud, is aimed at combining the VxRail's automation capabilities and EHC's services as a way to help small and midsize enterprises navigate their move to the cloud, said Peter Cutts, senior vice president of Dell EMC's hybrid cloud platforms.
"We're taking our leading automation and data protection, and putting it on the leading hyper-converged infrastructure platform," Cutts told CRN. "We're providing IT-as-a-service and infrastructure-as-a-service with lifecycle management and services."
[Related: CEO Says NetApp Will Soon Introduce Hyper-Converged Infrastructure Solution Based On All-Flash SolidFire Tech]
The Dell EMC ECH targets hybrid cloud deployments for 200 to 1,000 virtual machines. An entry deployment, based on four VxRail P470 appliances and all the necessary software and lifecycle services, has a list price starting at about $1.25 million. An all-flash-storage version based on the VxRail P470F starts slightly higher, the company said.
The solution presents a unique opportunity to the channel, said Curt Stalhood, principal solution architect for automation at World Wide Technology, a St. Louis-based solution provider and Dell EMC channel partner.
"I'm not aware of any competitors that have combined up HCI [hyper-converged infrastructure]with an engineered solution like EHC together to sell as a total package to deliver a turn-key hybrid cloud," Stalhood told CRN.
Because the combination of VxRail and Enterprise Hybrid Cloud offers a turnkey cloud solution, it is hard to think of who might compete with it, Stalhood said. Other vendors have offerings pointing towards that type of solution, like Cisco's ACI with Cisco Cloud Center, or Red Hat Cloud Forms. "But you still have to piece in other components," he said.
World Wide Technology has worked with both VxRail and the Enterprise Hybrid Cloud, and finds the use of VxRail as a management piece for EHC to be beneficial for a lot of clients, Stalhood said.
"VxRail can decrease the amount of time needed to deploy EHC," he said. "And it reduces the entry point to create an Enterprise Hybrid Cloud for customers vs. using a VxBlock or Vblock base."
Michael Tanenhaus, principal at Mavenspire, an Annapolis, Md.-based solution provider and long-time Dell partner, said his company is just getting training on the Enterprise Hybrid Cloud, and sees a lot of possibilities for the new solution.