Blog Roundup: Windows 10 And Creators Updates
Submitted by Rick Saia on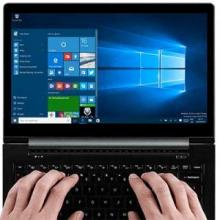 How much do you know about the Creators Update to Windows 10? Microsoft rolled out its newest personal computer operating system nearly two years ago. This week, the software giant released the Creators Update, which offers a mix of small and large new features.
Also this week, CRN published a list of 10 changes that are part of the Creators Update. Meanwhile, here are links to three recent blog posts from solution providers that address both the update and Windows 10.
CONNECTION: Windows 10 keeps getting better
Ashley Lofaro says the Creators Update will unleash more creativity, especially with support for 3D models in Word, Excel and PowerPoint, as well as Paint. She also touts easier file sharing.
SHI INTERNATIONAL: Why businesses should embrace Windows 10
Why are businesses hesitating to adopt Win10? Because it's different, Steve Weiner writes in this post. He outlines four reasons why they should take the plunge.
CDW: Stepping up enterprise security
Drew Shanahan writes of the new features in Windows 10 Enterprise that add more layers of security besides traditional anti-virus.