Blog Roundup: Warming Up To DevOps
Submitted by Rick Saia on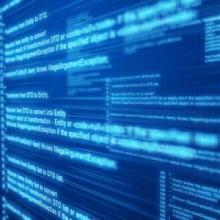 Where will DevOps go this year? Here's a roundup of thought leadership on it that can help boost your knowledge and how you approach customers about the blending of development and operations in the quest to do business faster.
PERFICIENT: Four DevOps considerations for 2017
Albert Qian pulls out a few takeaways from a RightScale survey that focus on agility and how IT is positioned for its future role in DevOps work.
CAPGEMINI: DevOps vs. agile vs. Lean
Gunnar Menzel writes that for businesses to do things faster while improving quality, they need to know the differences and similarities between DevOps, agile development and the Lean approach to continuous improvement.
AVANADE: From DevOps to DesignOps
This post addresses a technology vision for 2017, starting with a primary focus on artificial intelligence. Of five themes Chris Miller lists, one homes in on a "DesignOps revolution," which combines the principles of design thinking and modern engineering.
PROLIFICS: The next generation of DevOps
Prithvi Srinivasan addresses continuous delivery, microservices architecture and containers, and how they're most effective when used together in an agile development environment.