Blog Roundup: Business At Cloud Speed
Submitted by Rick Saia on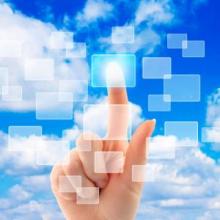 As more organizations move to the cloud, they're wrestling with an array of issues that come with it.
Hybrid, private or public? How good is cloud security? And, how will it change the business?
Regardless, cloud is the "new normal," B2B research firm Clutch proclaimed in June. Here's a roundup of five blog posts from within the channel that address what's happening in the world of cloud.
WEI: Going hybrid? Don't neglect the network!
Joshua Satrape lays out three steps organizations should take to optimize their networks for shifting to a hybrid cloud environment.
QTS: Best practices for a hybrid cloud strategy
Looking beyond the network, this post addresses such issues as application mapping, monitoring and management, and what to do with legacy IT.
SWC TECHNOLOGY PARTNERS: Cloud BI is ready for midmarket customers
Much has changed in the last two years with cloud business intelligence, writes Rob Wellen, who proclaims that midmarket organizations are now ready for BI solutions. He outlines the top five ways BI has changed for the better.
BURWOOD GROUP: 5 benefits of going 'cloud first'
Chad Price outlines the payoffs of adopting a "cloud first" strategy to enable the virtual workplace.
CAPGEMINI: Cloud helps CIOs drive their businesses forward
The chief information officer is becoming a digital enabler, allowing their organizations to lead the way to the cloud over other organizations – and reap the biggest benefits, according to Stephen Horning.