5 Things To Know About The Dell-Solix Big Data Agreement
Submitted by Matt Brown on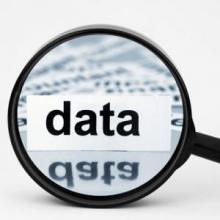 Big data gets a lot of attention, but for now it's being adopted almost entirely by large enterprises with the resources to support it. However, partners can see a time in the not too distant future when a wider swath of the technology-buying world – including mid-sized businesses – realize the benefits of big data.
Dell, long a major player in the small- and mid-size business market, recently inked a reseller agreement with Solix Technologies, of Santa Clara, Calif., to resell the company's information lifecycle management solutions as part of a line of Dell appliances.
The Solix solutions for Hadoop are a sign that big data is ready for widespread adoption, and the opportunity for partners could be strong, Dell partners and a Solix executive say.
Here are five things solution providers should know about the new Dell line.
5. How It's Rolled In
The Solix information lifecycle management solution will be part of an in an all-in-one, 30-terabyte, Unix- or Linux-based Dell PowerEdge DR730 rack server that will also come with Cloudera or Hortonworks Hadoop and Dell application management services for about $750,000.
4. Efficient Management
The Solix solution helps end users manage the data they dump into Hadoop for efficiency and compliance. Solix handles enterprise archiving, application retirement, test data management and data masking on Apache Hadoop. "This is a better process for enterprise analytics," Solix Executive Chairman John Ottman said. "The biggest challenge is to have a process that really works for everybody."
3. Partners Look To The Future
"It's not a bad move, but it'll take time to monetize," said Stephen Monteros, vice president of sales operations at Ontario, Calif.-based Dell partner Sigmanet. "It's not immediate. For most of my peers, big data is something we talk about, but we're closer to the leading edge than we are to widespread adoption. Dell is betting on something that will happen."
2. Increasing Adoption
"The adoption rate is exploding right now," Ottman said. "The big guys have data scientists, and they're the early adopters. Now, we're seeing mid-size companies. Manufacturers (have) requirements to archive their Oracle databases; they have spreadsheets and all kinds of information; but they don't have a common platform for all that data. Hadoop can store and manage that data 50 times cheaper than Tier 1 enterprise servers."
1. Big Data 'Massively Important'
Likewise, Mark McKeever, a partner at Microage, a Tempe, Ariz.-based Dell partner, said big data is becoming "massively important," but it's gaining the most traction among large companies that can spend money to analyze the data they produce. "Both big data and business intelligence are massively important for a competitive edge in big business," McKeever said. "It's larger companies that have amassed big data and they're the ones with the budget to spend on business intelligence tools and analysis. Most resellers aren't remotely geared to do anything but provide the hardware."