Differentiate your product by going beyond the industry norm
Submitted by Drew Moore on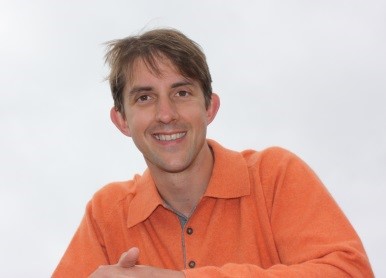 By Drew Moore, Executive Director and General Manager, Dell Rugged Mobility Products
Whether to ensure consumer safety or to create a baseline of quality in a certain market, industry standards are well established—from food and drug regulations to technology standards. Adherence to accepted industry standard will merely get you on the shelf with the competition because it's likely that most or all products in a category share these same attributes. In order to differentiate your offering with customers, it's important to establish an internal set of standards that go above and beyond the status quo.
The industry baseline we are most familiar with at Dell Rugged Solutions, where we provide customers with technology solutions that offer elite performance in the harshest work environments, is the United States Military standard for environmental engineering considerations and laboratory tests, MIL-STD-810G. This is the certification that must be met for any technology device to claim it is "fully rugged" and it requires devices to be tested for functionality under a number of conditions, including: temperature extremes, rain, sand and dust, drop tests, humidity, salt fog and more.
While MIL-STD-810 testing divides fully rugged devices from imitations, its continued evolution speaks to intensifying demands of ruggedized computing. MIL-STD-810G was introduced in 2008 replacing MIL-STD-810F with more stringent qualifications to better represent the growing needs of ruggedized technology users. Adhering to the industry standard is critical, but Dell Rugged Solutions also implements internal tests that go even further in order to ensure our solutions will meet the specific computing requirements our customers have to complete mission critical work in harsh environments.
For example, during development, after confirming that our rugged solutions meet the MIL-STD-810G drop test requirement at a height of six feet, we push the testing further by continuing to increase the drop distance a foot at a time.  When we eventually produce failures, we fix them wherever possible, and continue to push the limits up throughout the process of bringing the product to market.  While officially claiming the MIL-STD810G standard, the Dell Rugged Solutions team can be much more confident in our products knowing that they exceed the standard. This gives us further insight on what solutions will be the best fit for our customers when having conversations about how they will be using ruggedized technology. It also ensures we are a cut above the competition.
In order to have a product that is differentiated from the rest, organizations in any industry should implement internal standards and tests that push the limits of the established industry status quo.
Drew is the Executive Director and General Manager for Dell's Rugged Mobility Product line, with cradle to grave responsibility for the development, marketing, service and customer experience of these products designed to thrive in the harshest of work environments. Learn more at Dell.com/Rugged.