Solution Providers See More Opportunities In Ensuring IT Resiliency, Backup
Submitted by Rick Saia on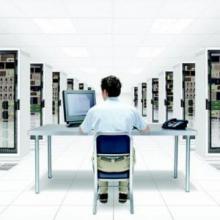 Businesses Are More 'Proactive'
Downtime has become an increasingly bigger enemy of business over the last two decades, which is why IT systems resiliency and backup have become a priority to ward off the effects of potential interruptions that can impact technology infrastructures.
While natural disasters and human error have always been part of contingency planning, security threats have become an increasingly important element as well.
Any disaster-like incident can potentially put a company out of business, says Dan Charland, co-founder and head of business development for NetCenergy, a solutions provider based in Cranston, R.I. "They've got to make an investment [in IT resiliency and disaster recovery] and hope they never need it," he added.
But NetCenergy clients are apparently seeing the importance. "We are seeing clients taking a more proactive approach to it," with some utilizing a managed service that NetCenergy provides, Charland said.