Solution Providers Optimistic Trump Tech Summit Will Lead To More Channel Jobs
Submitted by Michael Novinson on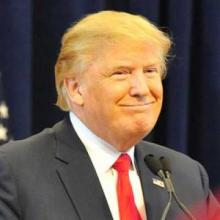 (NOTE: This story was originally posted to CRN.com Dec. 14.)
Will President-elect Donald Trump be good news for the channel after he takes office next month?
Solution providers praised Trump's meeting Wednesday with tech leaders and urged the president-elect to champion policies that will help small businesses create more jobs.
"I applaud the hell out of Trump for being bold enough to say that we need to keep jobs in America and stop outsourcing jobs to other countries," said Bob Venero, CEO of Holbrook, N.Y.-based solution provider Future Tech, No. 167 on the CRN Solution Provider 500.
Some of the technology who visited Trump Tower included Microsoft CEO Satya Nadella, Cisco CEO Chuck Robbins, IBM CEO Ginni Rometty, Intel CEO Brian Kraznich, Oracle CEO Safra Catz, Alphabet CEO Larry Page, Apple CEO Tim Cook, and Facebook COO Sheryl Sandberg.
[RELATED: IBM CEO Rometty Pledges 25,000 Hires In Four Years On The Eve Of Trump Meeting]
Silicon Valley was very chilly to Trump during the campaign, with more than 140 technology executives, entrepreneurs and venture capitalists skewering the real estate mogul and TV personality in a July open letter as a "disaster for innovation." Solution providers hope the IT industry's top vendors can turn over a new leaf. 
"How do they actually get behind him as opposed to continuing the attacks on his viability as a president?" said Kevin McDonald, executive vice president and chief information security officer at Irvine, Calif.-based Alvaka Networks. "I just hope they can put their petty differences aside and get real about doing what's right for the country."
Pat Grillo, president and CEO of Branchburg, N.J.-based Atrion Communication Resources, is pleased by Trump's willingness to break bread with executives that sharply disagreed with him during the campaign cycle.
"In his real life, Trump's a little bit more open to other ideas and seeing what works and what doesn't work," Grillo said. "The more people that have his ear and can make good suggestions – especially successful businesspeople – the better off we're going to be."     
McDonald agreed that the meeting is a positive first step in aligning the interests of the IT industry with the incoming administration. 
"Tech executives are realists," he said. "Whether they like his personal social politics or views, the truth is that they're about stockholder value and growing their companies."
One expected area of discord is the H-1B skilled worker visa program, which Trump characterized as a "cheap labor program" in March but many industry leaders say helps address shortages of U.S. citizens and residents in specialized technical fields.