Solution Provider Red8 Launches Financial Services Arm
Submitted by Joseph F. Kovar on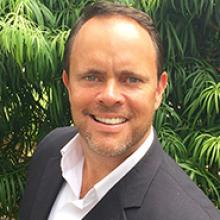 Solution provider Red8 has launched a new financing arm aimed at offering its software-defined data center customers a variety of financing options.
With the launch of Red8 Capital, Red8 is looking at ways to be a bigger part of its customers' data center refreshes and product lifecycles, said Scott Sullivan, senior vice president of the Costa Mesa, Calif.-based organization.
Customers are continually looking for alternative forms of capital, Sullivan told IT Best of Breed.
"Most organizations are looking for more than just financing," he said. "They want help managing their technology refresh cycle. They're not looking just at the sale today, but at what will happen three, four, five years down the road. Companies don't want to wake up and find obsolete technology in their data center."
Red8, formed last year as a wholly-owned subsidiary of Costa Mesa, Calif.-based IT solution provider and financial services company Insight Investments, leveraged the capabilities of Insight Financial Services in forming Red8 Capital, Sullivan said.
While Insight Financial Services offers financing to customers not tied to a particular IT deal, Red8 Capital is focused on a variety of financing options tied to sales of solutions from it and its vendor partners, he said. "We've tailored solutions framed to help Red8 and their vendors close the sale," he said.
Those financial solutions include loans, leasing terms, and capacity on demand offerings, Sullivan said. "In the tech industry, over 70 percent of end user buyers choose a financing partner that brings them different financial alternatives," he said.
Capacity on demand pricing has become a major trend, Sullivan said.
"Customers are asking for true utility-based pricing models," he said. "They see Amazon, and want public cloud-like solutions but focused heavily on privacy. We provide the look and feel of the public cloud model with the security and privacy of a private cloud environment."