Solution Provider Panel: Trump, Public Cloud Will Drive More Vertical-Focused Sales
Submitted by Michael Novinson on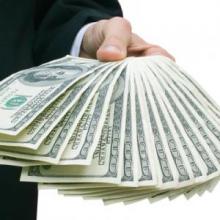 (NOTE: This story was originally posted to CRN.com Dec. 5.)
The upcoming change in the White House will lead to business growth - and is already fueling a surge in optimism among a panel of solution providers.
That panel, which addressed the Raymond James Technology Investors Conference on Monday, believes a less restrictive regulatory environment and increased infrastructure spending under President-elect Donald Trump will spur growth across vertical markets.
Industries from healthcare and financial services to manufacturing and the public sector will benefit from the incoming Trump administration, as well as increased adoption of the public cloud, according to channel company CEOs.
[RELATED: Nutanix Exec: Cisco, HPE, VMware Can't Provide AWS-Like Experience For Hyper-Converged Market]
"There are some vertical markets that are really ripe for growth," said Tim McGrath, CEO of Merrimack, N.H.-based Connection (formerly PC Connection), No. 21 on the CRN Solution Provider 500, at the conference, held in New York.
The 2008 election cycle – in which Democrat Barack Obama was elected to replace Republican George W. Bush - completely turned off IT spending for clients of Eden Prairie, Minn.-based Datalink, No. 45 on the CRN SP 500, according to CEO Paul Lidsky.
Although Datalink's commercial sales were a little sluggish in the third quarter, Lidsky said it's unclear if that was tied to the presidential election, adding that the effects of this year's election cycle have been much more muted.
A reduction in corporate taxes or the adoption of some type of flat tax would result in clients having more profits to invest in IT across all industries, McGrath said.
Despite projection of a slowdown from industry analysts, McGrath said the healthcare vertical continues to see growth in IT spending thanks to emerging delivery models like telemedicine. Plus, large healthcare clients are making significant and meaningful improvements around how they leverage technology, data and information to optimize their performance in the public cloud, said 2nd Watch CEO Doug Schneider.
"Healthcare is a vertical that's almost starting to get into its next iteration of technology," said Schneider at the conference at the Westin New York Grand Central. Seattle-based 2nd Watch is an AWS premier consulting partner.
Meanwhile, Trump's promise to roll back some of the regulations affecting the financial services sector would stimulate further growth, McGrath said. Schneider said the financial services industry has gotten on board with public cloud sooner than he anticipated, with large enterprise banking and insurance clients like AIG signing on as 2nd Watch clients.
"The rate of adoption has been surprising for us," Schneider said. "We do see that continuing to accelerate."  
The promise of some infrastructure upgrades should propel growth in Connection's public sector practice, McGrath said. And the rise of artificial intelligence and the arrival of the Internet of Everything (IoE) have created a gold mine in the manufacturing vertical, particularly as it relates to projects such as 3-D printing, according to McGrath.