N.Y. Firm Named 1st Intelisys Platinum Plus Partner
Submitted by Gina Narcisi on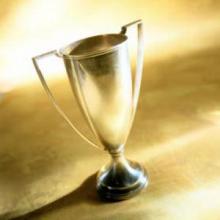 An upstate New York communications services provider has been named the first Intelisys partner to achieve the master agent's coveted Platinum Plus status.
Subsidium Technologies Inc., based in the Albany suburb of Clifton Park, has reached $1.5 million in monthly recurring revenue, and was honored at Intelisys' annual Channel Connect event in Napa, Calif., this week.
Subsidium has been working with Intelisys since its founding in 2001 by managing partners John Bova and Ed Degenhart. The provider serves approximately 200 mid-market and large enterprise customers that are spending some $27 million annually on Subsidium's portfolio of offerings, especially networking and voice services.
[RELATED: Cloud, Convergence Top Issues For Intelisys Partners At Channel Connect]
Perhaps most impressively, Subsidium doesn't use sub-agents to contribute to its revenue. It grows its customer base on its own, Bova and Degenhart told CRN in an exclusive interview.
This growth can be attributed to a recipe of outstanding customer service and a focus on back-office operations, said Bova.
"We've decided to build and improve upon the support side of our business to maintain our customers and give them a personal touch as opposed to building a sales-driven organization where customers don't get any better service than they would through a direct provider," he said.
The focus on customer experience breeds growth, Degenhart added.
"We truly focus on ensuring the customer has an outcome they desire at a price that they can afford, making sure that [the experience] is managed all the way through to the end of contract. If somewhere in that process, the experience or services aren't meeting their objectives, we look at where their options would be for the next contract cycle," Degenhart said.  
Subsidium achieved Platinum status with Intelisys in June 2014. Recently, sales have been booming thanks to growing interest in lucrative recurring cloud services.
"Cloud services are hot right now," Bova said.   
Despite the interest, the cloud still presents concerns for some customers, Degenhart said. "Customers also want to know what happens if the cloud doesn't work out. We have some government customers  [who are] fearful of turning over their data to a cloud provider, and they want to know if something changes with that company to the degree that it impacts their company, what's the plan to leave or diversify so they can protect themselves."  
Working with a partner like Intelisys is especially helpful for companies looking to sell cloud services because the master agent helps solution providers like Subsidium serve up a roadmap to their end customers on how to get into the cloud, what cloud services would be the best fit, and what the implementation timeline looks like, Degenhart said.
The master agent also helps sales agents stay ahead of marketplace trends. Intelisys successfully forecasted and jumped ahead of the cloud curve years ago, when the company acquired Terrapin Solutions' Cloud Services Coalition "before cloud was ever a hot topic," he said.
 
"[Intelisys] does a lot of business consulting to help boost the success of organizations like ours, and I think they are always in front of meeting demands," Degenhart said.
Working with Intelisys was a no-brainer for the provider from the start. Prior to Subsidum, Bova launched his own service provider firm, Select Telecom Group, for small to-mid-sized companies in New York's capital district. Bova worked with Intelisys through his organization, much to the confusion of carriers at the time, he said.