Are Resellers Obsolete? Far From It
Submitted by Marcus Wagner on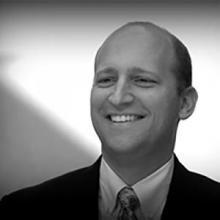 Marcus Wagner (pictured) is founder and CEO of AcctTwo Shared Services, a provider of financial management software and services based in Houston.
With software publishers moving to a cloud delivery model, what must resellers do to remain relevant?
As we move further from the legacy on-premises software paradigm to a cloud-based, SaaS delivery model, it might seem as though VARs and software resellers are becoming less necessary. In an age of self-provisioning and self-service, why can't companies buy the software directly from the publisher? They are, after all, the ones that deliver the product via the cloud.
In our experience as a consulting firm that resells cloud-based financial management and ERP solutions from Intacct, SaaS publishers aren't as interested in expanding their professional services revenue as they are in selling software subscriptions. This is by no means a knock on the publishers. They're simply focusing on where they excel: developing, selling and supporting software. In most cases, a publisher would rather rely on a channel partner to implement and configure the software. That's where VARs can still provide a great deal of value, through strong consulting and implementation services.
At AcctTwo, for instance, we have developed an implementation team with some of the deepest Intacct product knowledge in the channel. We've created teams that focus on specific industry verticals, defining and documenting best practices, and providing value as consultants to our customers. As an example, we've done more than 50 church implementations of Intacct, and have a team of solution architects who understand and speak the language of church finance teams. This adds value and distinguishes our firm, while customers become satisfied and successful.
Additionally, VARs can remain not only relevant, but also integral as partners. They can create their own intellectual property by building extensions and integrations for the products they sell. Often, a VAR will understand a specific industry vertical or sub-vertical far better than the software publisher can, and can therefore expand the reach of the product by building platform extensions and integrations, and curating other products that will round out a suite of business applications for a specific industry.
At AcctTwo, we have used the Intacct platform to create very specific business systems that natively integrate with the accounting and ERP product. From a trading platform for frozen chicken products to farm management systems to oil-and-gas exploration and production solutions, we're working to distinguish our firm as the strongest partner to extend the platform and product, and supply solutions for new industries.
One of the trends of SaaS and cloud-based solutions that spells opportunity for resellers to add value is the move toward best-in-class or best-of-breed solutions. Rather than being forced to settle for a one-size-fits-all suite of modules that might be a mile wide but only an inch deep, customers are encouraged to choose the best solutions for each functional area of their businesses. The ability to understand these various solutions and how they fit and integrate with your products is an invaluable skill that distinguishes your firm, increases industry penetration and creates successful customers.