XChange: Solution Providers Must Be More Like Consultants To Keep Up With The Cloud
Submitted by Lindsey O'Donnell on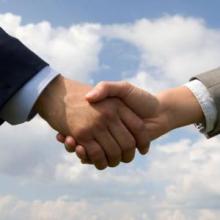 (NOTE: This story was originally posted to CRN.com March 7.)
How should solution providers approach the coming opportunities that are emerging with the growth of cloud? By acting more like consultants, attendees at this week's XChange Solution Provider 2017 conference were told.
As more companies deal with new complicated consumption models emerging with the cloud, solution providers must also revamp their business models to be more relevant, according to David Powell, general manager of LogicMonitor's service provider business.
Powell, speaking this week at XChange, in National Harbor, Md., a conference hosted by CRN parent The Channel Company, said solution providers need to be more consultative to help customers make sense of more complex and distributed environments.
"Our customers are trying to navigate rough seas … and too many in the channel are relying on outdated business models," he said. "We have to transition businesses … we have to go back to our roots where we were consultative to guide and direct our customers."
[Related: Cloud Migrations Ahead?]
Over the past few years, workloads are becoming more spread out and content is entering an era where it is more distributed. Now, said Powell, everyone's cutting the cord, and content is driven by an application, as opposed to a single off-premise provider. "Businesses don't want to refresh, but they want to build up their experiences around applications," he said.
Customers are presented with a "dizzying array of choices," including cloud and hyper-converged, and they need the channel to step forward and "narrow those choices down," said Powell, who worked for seven years as the vice president of managed and cloud services at solution provider TekLinks.
In the midst of this change, strategic service providers need to build up new skill sets as they rethink their cloud strategy – particularly around automation and integration of disparate systems.
"Automate where you can … if you're trying to scale your business, learn how to automatically close tickets," said Powell. "For those of us involved with routers and switches, we need to acquire people with those skills."
Going forward, consultative services will be vital for solution providers who want to create value for their customers, said Powell. For instance, strategic service provider sales teams need to have conversations with their customers to help them grapple with the challenges they are facing in the changing market, as opposed to merely taking orders from clients.
"We need to adapt because if we're just taking orders, we're not creating value," said Powell.
Jacob Tukuru, president and CEO of Tukuru Technologies, a New York-based solution provider, said that consulting with customers around cloud services is key to "acquiring and keeping clients."
"We schedule a weekly or quarterly meeting with clients to discuss what's working and what isn't working, as well as what business needs they foresee," he said. "We want to be able to provide direction for our clients by synthesizing whatever business priorities they're looking at."