News You Can Use: Where Verticals May Be Willing To Spend
Submitted by Rick Saia on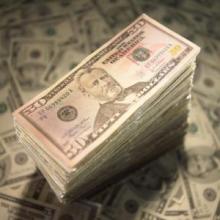 If you're looking for more business, here's a roundup of data from three recent research reports that can help you launch or steer a conversation with a client or would-be client.
IDC: AS BUSINESS GETS STRONGER, SO DOES TECH SPENDING
Improving business confidence across several vertical industries will drive up IT spending this year, with healthcare providers and financial and professional services firms leading the way, according to research firm IDC. Professional services firms, including cloud service providers, will increase their IT spending by 6 percent in 2017, while IT budgets in the financial services sector will rise over 5 percent, IDC predicted this week. By 2021, IT spending will reach $2.7 trillion, with the largest contributions coming from consumers, banks, manufacturers, and telecommunications providers. More specifically, IDC forecast "much healthier" gains in commercial tablet sales, with growth expected across all enterprise and public sector segments. Strong double-digit growth rates are expected in healthcare, services, telecommunications, manufacturing, and utilities as many businesses adopt new form factors and professional devices. Meanwhile, spending on traditional PCs is expected to be weaker, but will still be higher than the consumer and government sectors, IDC said. It added that the education industry will post the strongest growth in traditional PCs, driven by a 13 percent increase in sales of notebooks to education customers.
RETAILERS: DATA BREACHES STILL SCARE US
While data breaches among U.S. retailers dropped within the last year, 88 percent of businesses in that industry consider themselves vulnerable to data threats, with 19 percent saying they're "very" or "extremely" vulnerable, according to San Jose, Calif.-based security vendor Thales. Its 2017 Data Threat Report for the industry found that the percentage of retailers that said they were hit with breaches fell from 22 percent in 2016 to 19 percent, lower than any other vertical Thales polled for the report. But Thales also found that U.S. retailers may be failing to learn from past mistakes, as more than half -- 11 percent -- of the 19 percent that were breached this year had also experienced a breach previously. The report also found that 95 percent of U.S. retail organizations will use sensitive data in an advanced technology environment (such as cloud, big data, IoT and containers) this year. However, 53 percent of respondents believe that sensitive data use is happening in these environments without proper security in place, Thales said.
FINANCIAL SERVICES FIRMS BRACE FOR BENEFITS OF BLOCKCHAIN
Got clients in financial services industry? If they're looking to save money, blockchain technology could be a huge boost to their bottom lines, according to a report by BIS Research. The report said the technology, a distributed digital database that records and maintains a list of all transactions taking place in real time, could save the industry more than $100 billion over the next decade, including $6 billion to $8 billion alone in technology designed to strengthen customer relationships and prevent money laundering. BIS, of Bloomington, Minn., said interest in blockchain is being driven mainly by the increasing need to acknowledge inefficiencies in current industry technologies and processes, and more consumer mistrust of the financial services market after the Great Recession of 2007 to 2009.