News You Can Use: Help Customers Connect With Customers
Submitted by Rick Saia on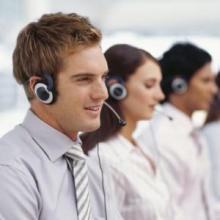 Looking for more insight into what clients may be thinking or doing? Here are three insights that could give you an edge with a client or two, focusing on digital transformation in the retail industry and customer service function.
AS GEN Z GOES SHOPPING, RETAILERS NEED TO BE CHANGING …
Are you looking to help retailers with digital transformation efforts? It's a good idea to look at the buying habits of the next demographic group to flex its muscles in the marketplace: Generation Z, or in layperson's terms, those who recently graduated from college or high school. This group is looking for enhanced digital tools such as the ability to purchase directly from visual social media platforms, including YouTube, Facebook, Instagram and Snapchat, according to global consumer research from Accenture. Social media is set to become a major direct shopping channel for Gen Z with 69 percent of them interested in buying via social media directly. Meanwhile, 44 percent of Gen Z-ers cite social media as a popular source for product inspiration, and 37 percent have increased their use of social media for purchase decision-making in the last year, according to Accenture. "The ability to provide reliable and accurate product delivery and a great consumer experience requires retailers to enhance their capabilities in digitization, innovation and harnessing consumer data. Gleaning insights successfully can increase the lifetime value of each customer," Accenture's Jill Standish said in a statement.
… AND IoT MAY BE THEIR BIG CHANGE AGENT
Just one more reason to consider jumping into the Internet of Things (assuming you need to be convinced): Seven of every 10 retailers appear ready to make changes to adopt IoT, according to hardware vendor Zebra Technologies. Its global survey of nearly 1,700 retail decision makers around the globe found that 79 percent of North American retailers are investing in IoT technologies such as automated inventory verification and sensors on shelves. It also found that, globally, 65 percent plan to invest in automation technologies for inventory management and store-display planograms by 2021. "Every inch of the retail industry is changing, from the aisles of the warehouse to the shelves of the store, and retailers are driving this change in a race to better serve customers," said Jeff Schmitz, Zebra's senior vice president and chief marketing officer, in a statement.
TAKING AIM AT THE CUSTOMER
If you have clients that are trying to increase the level of delight among their customers, there are 10 trends in customers support you should be aware of, courtesy of Hinduja Global Solutions (HGS). In 2017, creating effortless customer engagement and revolutionizing customer support will be the new imperative to meet consumer expectations and compete in the marketplace, according to a statement from HGS. The 10 trends? Intelligent self-service; chatbots; channel guidance over channel preference, to go where the customers are; contextual knowledge bases for personalization and prediction; customer intelligence and real-time dashboards; "on the go" customer support strategies to accommodate the mobile convergence; more data scientists and analytics professionals on customer services teams; virtual reality, augmented reality and 3D hologram displays; artificial intelligence, machine learning and automation; and digital assistance through voice search. (You can access the full report through this link.)