News You Can Use: Email Is Still King
Submitted by Rick Saia on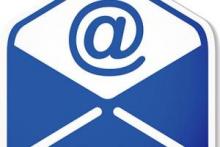 If you're looking for more business, here's a roundup of data from three recent research reports that can help you launch or steer a conversation with a client or would-be client.
IS THERE ANY GETTING AWAY FROM EMAIL?
Email inboxes can be a challenge for a worker to control, but it's still the top choice for workplace communication, according to Robert Half Technology. Regardless of how end users or communication managers relate to the technology, professionals believe email continues to reign in the workplace, a Robert Half survey found. Despite the rise of other communication tools such as instant messaging and internal social networking, nearly three-quarters (73 percent) of CIOs and 53 percent of office workers still think email will be the most common way to communicate internally through 2020. If you help manage a customer's communications technology, take this advice from John Reed, senior executive director of Robert Half Technology: "Technical support teams can help employees understand how to maximize communication technologies, such as instant messaging or internal social networking sites, and take advantage of features to promote more fluid communications."
MORE MANUFACTURERS TO EXPLORE AND INSTALL IoT OVER THE NEXT YEAR
About three-quarters of U.S. manufacturers that don't have Internet of Things solutions in place are looking into or planning to deploy them over the next 12 months, according to ABI Research. The Oyster Bay, N.Y. firm said that, based on its own survey, two-thirds of manufacturers are not using IoT technology. "Companies with industrial and manufacturing operations are looking to connect their HMI, SCADA, and control networks to higher-level enterprise systems as well as the cloud," says Ryan Martin, principal analyst at ABI Research. "Exposing data to enterprise-level systems provides better support for analytics and the management of people, processes, and systems." In addition, ABI found that 35 percent of survey respondents in manufacturing are assessing artificial intelligence (AI), and 47 percent have either deployed or plan to deploy robotics solutions in the next 12 months.
REGULATION AND RISK DRIVE GROWTH IN GOVERNANCE, RISK AND COMPLIANCE SOFTWARE
Do you have customers dealing with a lot of risk and government rules? The global market for governance, risk and compliance (GRC) software is expected to see strong growth as business leaders look for solutions to meet the challenges of regulatory change, cybersecurity threats, third-party exposure, and reputation risk, according to International Data Corporation (IDC). The research firm forecasts global revenues of $11.8 billion in GRC tools by 2021, with a compound annual growth rate of 6.7 percent from 2016 to 2021. According to a statement from IDC, regulatory compliance has become increasingly complex, while corporate governance, risk and compliance initiatives have come under greater scrutiny. Vendors that are leading the way in GRC are developing " more intuitive and configurable platforms, providing expanded integration and content options, and focusing on user engagement through automated reporting, alerting, and mobile accessibility," according to IDC analyst Angela Gelnaw. IDC also says a rise in cloud solutions is also driving growth in the market, with SMBs a key to that growth.