News You Can Use: Bigger Demand For Big Data?
Submitted by Rick Saia on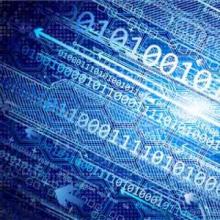 Looking for more insight into what clients might be up to? Here are four insights that could give you an edge with a client or two, focusing on big data, mobility, security in the healthcare industry, and digital transformation.
GOING BIGGER ON BIG DATA?
Seeing more inquiries for big data and analytics? That's probably no mistake, based on recent findings from IDC. The research firm said the market will reach $150.8 billion this year, a jump of 12.4 percent over 2016. Commercial purchases of hardware, software, and services tied to big data and analytics are expected to maintain a compound annual growth rate of 11.9 percent through 2020, when revenues will top $210 billion, IDC said in a statement. "After years of traversing the adoption S-curve, big data and business analytics solutions have finally hit mainstream," said IDC's Dan Vesset. The industries making the biggest splash in 2017? Banking, discrete manufacturing, process manufacturing, federal and central governments, and professional services, according to IDC.
DIGITAL INFORMATION WORK AHEAD? DON'T SHUN THE CIO
Customer demands are forcing businesses to transform with the help of technology, and two of every three CIOs said resolving customer issues is their top priority, according to Teneo, a technology integrator based in Dulles, Va. While that highlights the role of technology in sparking innovation that can boost the customer experience, it's more than the CIO who's involved, Teneo said in a statement. The approach to IT-driven business transformation has changed "dramatically" over the last two years, shifting from a board-driven approach to more of a collaborative one, Teneo found.  Nevertheless, most IT leaders in the U.S. – 59 percent - want to drive innovation in their organizations, according to the results.
HEALTHCARE ORGANIZATIONS TRAIN THEIR EYES ON EMAIL SECURITY HOLES
Got healthcare clients that want to tighten their security? Ask them about email vulnerabilities. While IT leaders in the industry place a high priority on preventing breaches, hackers often break through an organization's weakest link – end-user email credentials, according to cloud services provider Evolve IP. Its study of 1,000 healthcare organizations underscored the need for proactive threat monitoring and near real-time disaster recovery solutions to prevent employee email liabilities from becoming near catastrophes, Evolve IP said in a statement. Sixty-eight percent of the organizations represented in the survey have compromised email credentials, and 23 percent of stolen passwords were available for sale or trade on the "dark web" as unencrypted, clearly visible text, according to Evolve IP. (Click here to access the full report.)
CAN YOU BE I.T.'S HERO ON ENTERPRISE MOBILITY?
Corporate IT is feeling the heat on the growing challenges of enterprise mobility and is looking for help – both technological and human, according to Tangoe, a provider of mobility, IT and telecom expense management software and services. In a recent survey of 100 IT managers that it commissioned, 65 percent of the survey field said securing mobile data is the key worry, while 55 percent see security as their biggest mobile challenge in the future. After that, it's expenses and costs, at 43 percent, and managing multiple devices and platforms, at 42 percent. Also of note to solution providers: Businesses are spending more on mobile. About a quarter – 26 percent – of IT budgets are allocated for mobile technology, with four of every five IT managers saying that budgets for mobile are up over last year.