Telecom Consolidation Puts Pressure On Master Agents, Partners
Submitted by Gina Narcisi on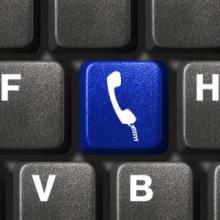 (NOTE: This story was originally posted to CRN.com May 15.)
Patrick Oborn said the early days of his 15-year-old company, master agent Telarus, were tough. Oborn, the co-founder, and CEO Adam Edwards, two IT pros with no telecom experience, launched the business with no back office personnel, no channel mangers, and two carrier partners. Today, the master agent has 91 employees in nine states and partnerships with 101 suppliers.
The growth has been incredible, but Oborn still worries: It might not be enough.
"There always has to be this ratio between how big a partner is in relation to your supplier," said Oborn. "As the ratio moves in favor of the supplier, the channel is less a percentage of their total sales, and that's where there starts to be a grave concern for master agents."
[Related: What's New In Telecom? Here Are 6 April Moves That Made Channel Waves]
The job of a master agent is to aggregate high volumes of business for their supplier partners – the service providers – by working with their partner community of telecom agents, MSPs, and VAR partners. Master agents also maintain relationships and contracts with suppliers on behalf of channel partners. 
But as telecom companies grow larger by acquisitions, or jump into new markets by snapping up companies outside their core competencies, the channel runs the risk of contributing to a smaller percentage of the carrier's overall revenue.
"Channel [business] is growing at a good 20 to 30 percent clip per year across all carriers and masters, so it's definitely a rising tide. However, we're not certain that the tide is rising fast enough to keep up with the girth of these suppliers and all these mergers," Oborn explained.
The telecom market is evolving as the large, incumbent providers branch out from their core connectivity and communications businesses. Verizon completed its $4.4 billion acquisition of AOL in 2015, and has since turned its attention to acquiring Yahoo $4.48 billion to make headway in the mobile content and digital advertising space. In a similar move, Dallas-based AT&T announced its intent to acquire entertainment and media powerhouse Time Warner for $85.4 billion.
In addition to expanding their portfolios to include new services, some carriers are simply looking to get bigger to better compete in the crowded telecom space. Charter Communications acquired Time Warner Cable in 2016 for more than $60 billion. CenturyLink announced its intent to acquire fellow service provider Level 3 in a $24 billion deal that's expected to close by the end of Q3 2017. Verizon's CEO Lowell McAdam suggested in April that he'd be interested in a potential tie-up with cable giant Comcast.
"Master agents need to step up and grow. The main reason for that is because their revenue commitment levels are possibly getting higher as service providers come together," said Vince Bradley, CEO of World Telecom Group (WTG), a Malibu, Calif.-based master agent.
When giant carriers combine, they reconcile channel programs and often become more selective, working with fewer, larger master agents. This requires the rest of the channel – other master agents, agent partners, and VARs – to forge an agreement with the select group of masters to sell the new carrier's services, Bradley added.
"That trend is now on steroids with the carrier consolidation," he said. "I think it's going to be tougher for the smaller [master agents] to have success with the biggest carriers as they are consolidating."