Partners Told: Bulk Up On Technical Skills To Succeed In Public Cloud
Submitted by Michael Novinson on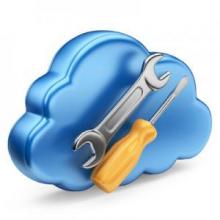 (NOTE: This story was originally posted to CRN.com Aug. 1.)
If you want to make cloud migrations easier for your customers and your company, build up your technical chops, a Microsoft channel leader says.
Alyssa Fitzpatrick, general manager of worldwide channel sales at Microsoft, said solution providers must acquire skills around building, developing and deploying Microsoft Azure to predictably move customers to the public cloud.  
"Make sure you have the technical skill set in-house," Fitzpatrick said Tuesday during CompTIA ChannelCon 2017 in Austin. "You have to be able to articulate the art of what is possible in the cloud to your customers."
[Also From ChannelCon: Serial Entrepreneur: Solution Providers Need More Than Good Ideas To Reap The Fruits Of Innovation]
Channel partners with a specialized skill set will find it much easier to have customers lead them into the cloud on their terms while at the same time helping them understand how digital transformation can accelerate their business, Fitzpatrick said. It is therefore critical that solution providers understand what their customers are looking to put in the cloud and where they are willing to dabble, she said.
"We don't have to have everyone jump in the cloud all at once," Fitzpatrick, who is general manager, worldwide channel sales at Microsoft, said Tuesday. "You can do a hybrid approach." 
Solution providers that make the technology investment will find that Microsoft has significantly bolstered its resources available to channel partners supporting Azure, Fitzpatrick said. Specifically, she said the Redmond, Wash.-based vendor is flooding the market with technical resources that will enable partners to more easily craft differentiated solutions that sit atop Azure.
"We are no longer just throwing the technology and saying 'run with it and see what you can create," Fitzpatrick said. "We want to work with you."
Much of Microsoft's effort will focus on helping partners build vertically-focused solutions that address problems specific to the manufacturing, financial services, retail, healthcare, education or government industries, Fitzpatrick said. End users are increasingly expecting solution providers to be capable of having a conversation that's relevant to the specific business issues they face.
"Our customers are incredibly demanding," Fitzpatrick said. "They don't want a generic approach."   
Microsoft's selected these six verticals since they're the more mature and offer the richest opportunities for modernization and cloud adoption, Fitzpatrick said.   
At the same time, Fitzpatrick said solution providers need to be aware that many end users are still trepidatious about moving sensitive or mission-critical workplace into the public cloud.