MSPs Can Be Midmarket Heroes On Cloud Migrations, Gartner Analyst Says
Submitted by Rick Saia on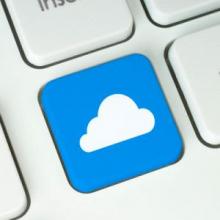 (NOTE: This story was originally posted to CRN.com May 1.)
Managed service providers can be a help to midmarket companies looking to invest in Infrastructure-as-a-Service (IaaS) tools, a Gartner analyst Mike Dorosh told a roomful of IT directors on Monday.
"Most every CIO" he's talking to is focusing on digital transformation, "creating a digital business, modernizing applications, getting to a consistent platform they can develop on, [and] modernizing middleware stacks that were bought 30 years ago," Dorosh told a group of about 50 midmarket IT chiefs Monday at Midsize Enterprise Summit East, hosted by CRN parent The Channel Company in Nashville, Tenn.
[RELATED: Here's Who Made Gartner's 2016 Cloud IaaS Magic Quadrant]
"They're not asking me about how fast something is," Dorosh said. "It's about the infrastructure."
What's making it more complicated for midmarket IT leaders, though, are skills, and the money to pay for them, Dorosh said.
"The smaller you are as a company, the smaller your IT staff is, the harder it is to send people off to be trained," he told CRN after his presentation. "That's always been the case."
"Compounding that is, because you can't send people off to get trained [amid a] skills shortage, [that's] driving up the labor rates," he added.
And if midmarket companies send people to training on IaaS skills, they run the risk of losing them. "They're usually worth more money," he said. "So it's creating this artificial wage inflation in relatively journeyman jobs," such as administrators and architects.
Dorosh added: "If you're in a competitive labor market, there's a scarcity factor that's driving up the labor costs."
Another issue impacting midmarket companies and their consideration of IaaS is tooling, Dorosh told CRN. "All the automation you've developed over the years to deploy or manage things has to be rewritten, reworked or at least kind of refactored to work in these different clouds," he said. With multiple vendors likely having a place in an infrastructure, "it's not just a one-time conversion."
Amazon Web Services and Microsoft Azure dominate the IaaS market, and for many businesses, the choice of platform comes down to those two vendors, Dorosh said. Google, he indicated, continues to be a force.
But as for AWS and Azure, "we don't see the innovation and technology lead diminishing," he said.
Julie Steinman, IT infrastructure manager for Gailey Eye Clinic, based in Bloomington, Ill., said her organization is seeking an MSP to help move it to a cloud-majority infrastructure from its current state, which she labels a "50-50" split between cloud and on-premises.
Steinman – one of only two in the IT department in an organization with about 300 end users – wants an MSP that can respond quickly to daily requests and tell her "what we should be doing."