Action On The Edge: Channel Partners See Benefits Of Tying Edge Computing, IoT
Submitted by Lindsey O'Donnell on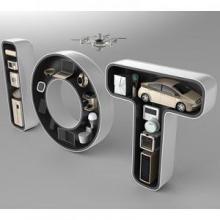 (NOTE: This story was originally posted to CRN.com July 24.)
As more businesses cozy up to the Internet of Things, they're seeing the importance of quickly capturing and acting on the intelligence IoT applications gather.
That's why solution providers say edge computing applications – where data is processed and analyzed at the end device level – are becoming more prevalent.
"More IoT devices and sensors need to be ubiquitous to their environment," said Aaron Kamphuis, IoT practice manager at Open Systems Technologies, a Grand Rapids, Mich.-based solution provider. "We're bundling in edge capabilities as part of our overall IoT solution so we can come in and figure out what data needs to be captured and how to capture it."
[Related: Video: Service Provider Scores Early IoT Success]
In edge computing, sensors and other connected devices collect and analyze the data locally, alleviating the dependence on cloud or internet connectivity in specific situations where information needs to be processed quickly, reliably and securely.
Customers are recognizing the business benefits of bringing that intelligence closer to the end customer, and they're spending accordingly. Market research firm IDC predicted that by 2019 at least 40 percent of IoT-created data will be stored, processed, analyzed and acted upon close to, or at, the edge of the network.
Open Systems Technologies recently used edge computing capabilities while working with Herman Miller to create a cloud architecture and data analytics platform that enables a cloud-connected furniture system.
This platform, which takes real-time information on sensor-enabled furniture, helps organizations better understand their employees' changing needs in the workplace so that they can control operational costs and improve space utilization. For the platform to work properly, the furniture needs to be constantly collecting data, even if the internet access is spotty.
For Herman Miller, OST used edge computing capabilities so that the platform could still run even if the internet connection was down, said Alex Jantz, IoT solutions architect at OST.
"We were able to leverage our edge computing as a mechanism for allowing a lot of furniture to connect to a gateway and have this interaction with users, while not being limited by the internet," he said. "So customers can still use their table and chairs, and not have the internet connection get in the way."
AWS and Microsoft have been building edge analytics services into their overall Internet of Things platforms.
Microsoft announced a new Azure IoT Edge service at Build, its recent developer conference, saying it will help enable developers to move their computing needs to Windows and Linux devices – and utilize Microsoft's array of services, including Azure Machine Learning, Stream Analytics, and the Azure IoT Hub.