What Tech Buyers Want Before The Sale
Submitted by Rick Saia on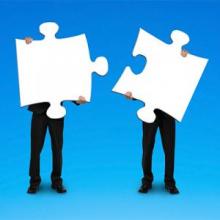 What do you need to do to land the sale?
It takes a combination of effective marketing, a clear message to the market, and a two-way conversation between a solution provider and a potential technology customer, according to TCI Marketing Services.
TCI, a cloud-enabled, demand-generation provider that helps B2B technology marketers, cited three key steps if – effectively executed – can convince someone to do a deal with you, each of which emphasized the importance of getting your message out into the market.
Here's what they found out in an online survey of nearly 12,000 B2B technology buyers:
Partner Email Can Open The Door. Forty-three percent of respondents said third-party email from, say, a publisher or marketing partner, is the top way they learn about technologies for the first time, despite the fact that 74 percent of buyers are bogged down by more than 100 technology marketing emails per week.
What does this mean for solution providers? Email is a cornerstone of your marketing strategy, but segmenting your email lists can help get your message read by the right people. TCI also found that out of 5.8 million technology buyers, most – 3.5 million – work outside the IT department and are spread across such functions as sales, operations, finance, marketing and human resources.
One marketing manager in the channel, Gail Blount of JDL Technologies in Fort Lauderdale, Fla., told ITBestOfBreed that her company splits its email list among four primary targets: business owners and executives; IT managers; and two end-user groups in the health care industry. "We have separate email lists and ad campaigns for them, and we talk to them differently," she said in an email.
Generate A Little Buzz – Maybe Even More. And Effective SEO. Sixty percent of technology buyers say peer discussion and search engine browsing are their top methods for researching potential buys once they've been alerted to a new solution, TCI found. That underscores the value of supporting content with search engine optimization.
Taking it a step further, almost 80 percent of buyers told TCI that they prefer content that addresses their business problems, as opposed to product details or technical information.
Follow Up Effectively; No Pushing Allowed. Why don't technology buyers go directly to a vendor's website? Nearly three-quarters of them – 73 percent – say sales representatives are "too pushy" when they follow up. Seventy-seven percent said they prefer opportunities to see supplemental content and provide feedback before they arrive at a buying decision.
Want more advice to help your marketing efforts? Here are three links from marketing websites:
MARKETING PROFS: How to improve email open rates
This infographic offers six suggestions from email marketing company Campaigner.
CONTENT MARKETING INSTITUTE: 3 tips to better blog posts
Want to catch a buyer's attention? Bill Widmer offers ways to inject some "beauty" into the blog.
SMART INSIGHTS: The modern state of email in the American workplace
A survey by email marketing company Reachmail uncovered a handful of quantitative insights into the email reading, checking and sending habits in American business.